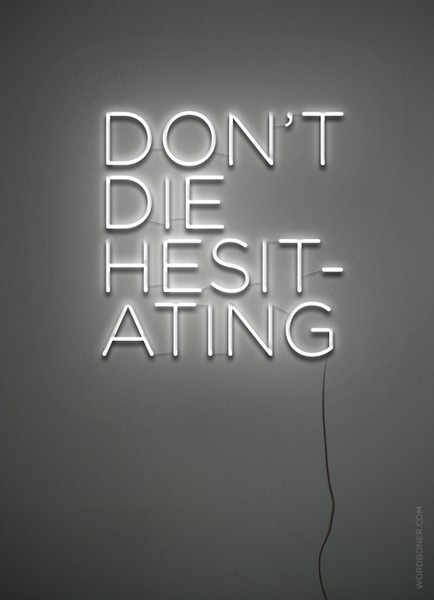 So many times, I have started to make a decision but been stuck in indecision because I wasn't sure how to follow my truth. Today I have come to realize why it was I was stuck in that place.
Sometimes, I have an idea of how life should look—according to my beliefs. The idea of who I am. This is my identity or ego. I make decisions from beliefs that are not in the here and now, the present moment. When I notice this I realize I am making a decision out of ego. I know this because the decision is based on a past or future experience.
I realised this when I listened to someone today tell me he had been diagnosed with a tumor about twelve months ago. He was supposed to have it removed six months ago. He hadn't decided yet how he would go about dealing with removing it. He didn't want to have a doctor operate on him. For the past fifty years, he had been learning and discovering his true potential as a spiritual and conscious being. He believed that we should be able to cure ourselves of any disease because, in truth, it's just energy and not real. This is what he believed. He didn't want to have someone have to remove the tumor because he felt that was not solving his real issue that created the tumor. So this person had a judgement regarding how this tumor should be dealt with in the here and now. He wasn't afraid of dying. But, he had been battling the indecision of whether to have it removed by a doctor or just to leave it and deal with it naturally. This person believed he could heal himself.
Here's what I saw. It may be true that we can heal ourselves but he was dealing with two conflicting beliefs. Both were part of his past experience. To make a true decision you must be able to accept all scenarios and then follow your feeling of what is true in the moment. There is not much thinking involved. Feeling and sensing should be a big part of your decision making process.  It should become a wholehearted action. The more you play into indecision, the harder it will be for the result of your decision to manifest.
For me it has been so important to have awareness when I'm thinking too much about a decision. Whenever I make a decision through what I am feeling, things seem to happen more effortlessly. There seems to be a more natural flow. Everything seems to come together to support that decision.
Peeling away beliefs that control or limit me, following my feelings in the present moment, has been key to truly knowing myself.
I can over complicate decision making because I have been so use to logically working things out. True and wholehearted decisions should come from feeling, intuition, your gut. There is no place for logic when making a decision in that space although my logical mind will always find reason why I didn't or did follow the feeling.
How often do you follow your gut feeling or are you letting your logic use you through the decisions you make?